Cloud Services is a promising and helpful solution for a business
An examination of the specifics of cloud services and how the system is effectively protecting data when it is at rest and in transit.
We are all aware of the growing demand for cloud services. Our client was interested in determining the most efficient ways to handle large data and data-related processes. Our group offered cloud computing as one encouraging and practical approach. Instead of using a local database, keeping data on the cloud improves business processes and saves time and money. The advantages of using and integrating the cloud with other platforms and systems outweigh the integration costs.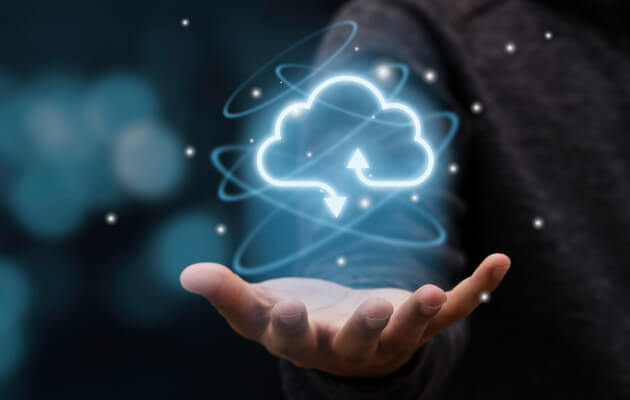 Challenges encountered by Client
The lack of synchronized data for improved storage to increase flexibility was one of our client's biggest problems. The company found it challenging to move either an existing or new application to the cloud. The use of an internal cloud is beneficial. The difficulty, though, was that the IT crew had to construct and repair everything on their own. It was challenging to guarantee the cloud's smooth operation and the proper order of execution. To sustain business performance, the corporation had to invest in resources, which raised costs and workload.
Our team gave cloud-based services that improved accessibility throughout the company. The company's whole dataset was accessible to many departments, closing the information flow gap.
We gave our client a dedicated team to work on moving all of their applications to the cloud, which gave them greater flexibility in how to manage data, what its constraints were, which people it was intended for, and how to use the tools.
Integration of the cloud improved the scalability and made data processing simple. The improvement involved adjustments to the data volume as well as new software tools.
Through the use of cloud services, the team was able to monitor events continuously. Their ability to monitor the flow of data and the applications being utilized was facilitated.
Finally, when the organization were having control over the data migrated at one place, they were able to constantly look over spending on the cloud and data handling. Hence integrated cloud model made it affordable.
Cloud services provided by us to our clients ensure an improved connectivity and visibility. Cloud services offered helped them to optimize their business process. Our multi-cloud strategy has outs paced their standard product delivery with a greater need for progressive cloud data integration.