Cloud Services and Support
Scale your business with efficiency
Stridefuture can assist you with connecting any 3rd party tools that connect various applications, systems, repositories, and IT environments. We help you to leverage your business with easy to accessible and affordable applications and resources with our cloud services and support. We provide AWS, Microsoft Azure, Google cloud services to scale your business and infrastructure to manage your data in a more efficient way.
End to End Integration
To ensure that the system functions properly, our team of professionals is well-equipped to help you with any sort of end-to-end application integration with any third-party platform.
Incredible Cost Savings
Use a cloud hosting model to enable cost reductions in a short period of time, with auto scalability to better manage resources during peak or slow periods.
Enhanced Business Delivery
Through many integrations in a hybrid environment, you can enable accelerator-based development and increase your go-to-market efficiency.
Why you should choose cloud solution
Enhanced Operational Effectiveness
We are highly dedicated professionals who help you get the right partners to streamline the right solutions to improve business operations.
Data Recovery and Safety
With cloud storage, you don't have to worry about data loss or maintaining backups and security. Utilizing a fail-safe infrastructure that is planned and built for continuity implies utilizing the cloud for your organization's services and data.
Robust Infrastructure
With cloud storage, real-time scanning and reporting, advanced monitoring and robust automation, cloud solutions can enable you to run your business in the most cost-effective way possible.
Regular Updates and Maintenance
With cloud computing, you can maintain your processes, services, and application without any hassle.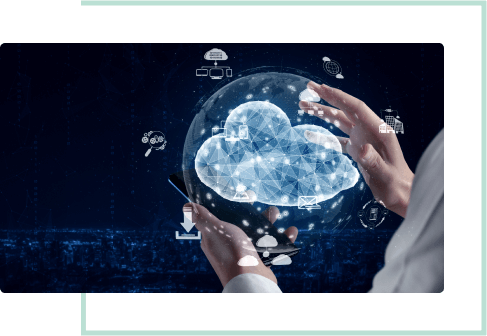 Cloud Services is a promising and helpful solution for a business
An examination of the specifics of cloud services and how the system is effectively protecting data when it is at rest and in transit.
Please get in touch to know more about our service offerings