We have a lively workplace populated by imaginative and inquisitive people. We constantly have a thirst for knowledge and see every obstacle as an opportunity to achieve the extraordinary.
We strive to keep a healthy environment with a good work-life balance, where we work together, share ideas, discuss new ones and encourage each other to advance in their careers. This helps us with greater productivity. Every team member is urged to challenge themselves, learn new things to keep themselves up to date and share their expertise with the newbies in order to inspire them to do the same.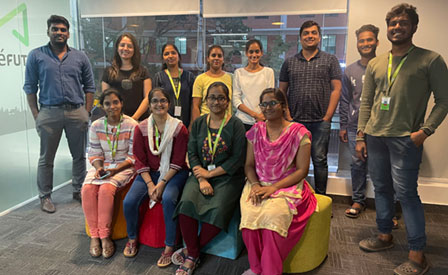 We frequently celebrate all major occasions in our office. We believe this enhances a favourable work environment where employees can unwind and strengthen relationships with their coworkers and this also uplifts their morale.