Digital Transformation is the
Current technology trend
Have a look at the processes we implemented in digital technologies to improve operational excellence patient experience by reducing cost.
Digital Transformation is the recent trend in healthcare space where people have started using digital assets that enables improvement and cultural change in terms of business agility. We have served many clients in healthcare industry to improve their operational excellence and patient experience further reducing cost.
We have developed the software system for our client to enhance better customer experience by implementing personalized healthcare in form of integrated access to clinical information. The vision of the project was to ensure real-time access with easy user experience and cost-effective outcomes.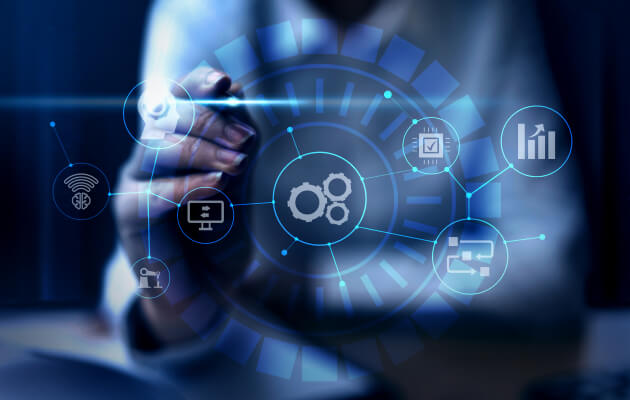 Challenges encountered by Client
Efficiency, access, and convenience were our client's main problems. Previously, they maintained their operation by using a number of programs. This resulted in improper data processing and a lack of user-friendliness. The burden of maintaining data on separate portals was greatly increased due to improper technology development. Consequently, it was expensive and difficult to implement effective defenses against threats.
Designed a software framework that allowed for seamless coordination between patients and doctors.
Many third-party applications have been integrated into the software framework by our team to enable automated administrative tasks that guarantee data protection.
Our team created a portal to improve and speed up patient management without interfering with their current process.
To ensure personalized healthcare services, improve treatment, and produce forecasts for preventative medicine, every portal was connected to one another.
The software framework created by our team allowed the clients to enhance patient monitoring and communication, making the process hassle-free for both patients and medical personnel.
Our client's implementation of digital transformation by redesigning technological advancement in the healthcare sector has enabled them handle important issues while keeping patient care that is centered on value. Our product development and innovation were successful in resolving the issue the company had previously.