The key to successful marketing is Digital Marketing
Read about how we assisted companies in expanding their reach and focusing on customers who were most likely to purchase their goods and services.
Digital marketing is a broad term that includes anything from blogging to SEO. Additionally, it entails brand advertising across various social media platforms with an appropriate budget allocation. At Stridefuture, we assist clients in comprehending the fundamentals of digital marketing so they may create their own digital marketing strategies and promote their goods via a variety of online channels.
We have encouraged small businesses to use the internet and other digital avenues for communication in order to interact with their potential clients and advertise online. We are aware of our clients' needs and employ a variety of strategies to build brand awareness, attract customers to buy, and engage them with the brand.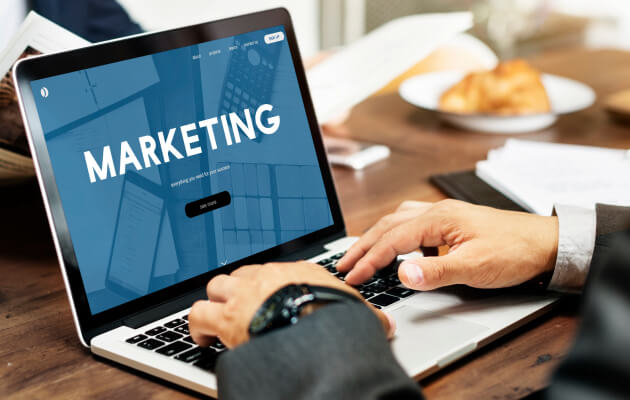 Challenges encountered by Client
The largest obstacle for our customer was learning about the target audience in order to provide high-quality leads. Above all else, raising brand awareness was undoubtedly their most challenging part due to a lack of strategy. They were unable to build a following on social media platforms and drive visitors to their website since there was no actionable brand awareness-focused material based on their company's history. As a result, developing a strategy and carrying it out were tough.
We were able to gather important insights into the behavior of the target audience while putting a focus on the new approaches to customer involvement by developing a digital marketing strategy.
We were able to monitor the person's internet behaviors and demographic data with the use of our online tools. Based on our audience's interests and online activities, we segmented them.
We created interesting content with eye-catching graphics to increase interaction and have a favorable effect. Because our content was emotionally engaging and value-driven, it encouraged the audience to share on social media.
Our team was able to enhance the number of impressions, raising brand awareness, to catch up with the rival using the SMART framework.
In order to gain more exposure, our plan to raise brand awareness basically consisted of interacting with customers on social media in order to develop positive relationships and educate them about the business.
We tracked and monitored everything we could with our brand awareness efforts thanks to a solid digital marketing strategy. For a successful business outcome, our team gave the most important data and KPIs relevant to the goals and objectives defined in the strategy top priority.
The multi-channel approach we created for the client was goal-driven, able to fill in the blanks, and ensured that no opportunities to reach new clients were lost. Through digital marketing channels, the customer was able to attract a sizable number of people for a small investment.